Café Boulud
Café Boulud Palm Beach, Chef Daniel Boulud's award-winning restaurant, is located at the historic Brazilian Court Hotel and serves breakfast, lunch, dinner and room service. Since opening in 2003, Café Boulud has been the most coveted dining destination in Palm Beach, featuring an intimate lobby bar and lounge, elegant dining spaces, both indoor and out, and an unparalleled menu of incredible modern French cuisine.
Reservations are taken and recommended up to one month in advance to the date. Call (561) 655-6060 or reserve below.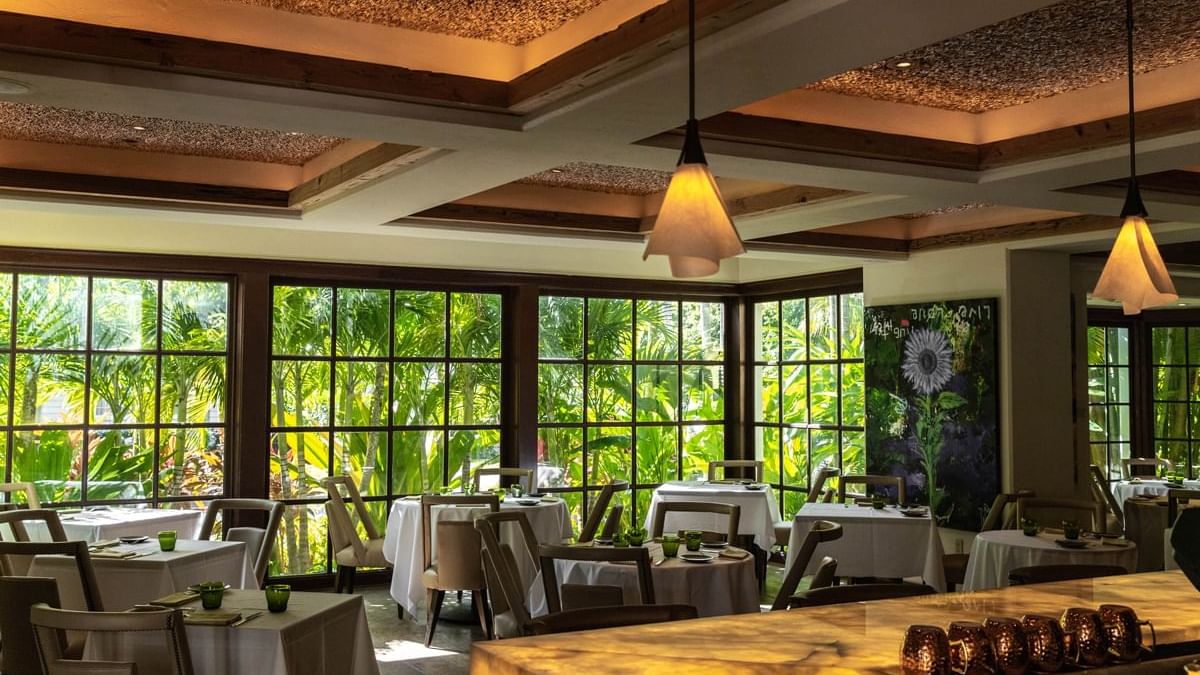 Dining Room
Pecky Cypress ceilings inlaid with a shimmering bed of sea shells lay the foundation for the the lavish design template of Café Boulud's luxurious dining room. Adorned with modern touches of leathers, velvets and backlit stone slabs, the dining room creates the perfect atomosphere to dine in style. Chef Daniel's impeccable cuisine and the dining experience has earned Café Boulud Palm Beach four stars in the Forbes Travel Guide and Wine Spectator's "Best of Award of Excellence".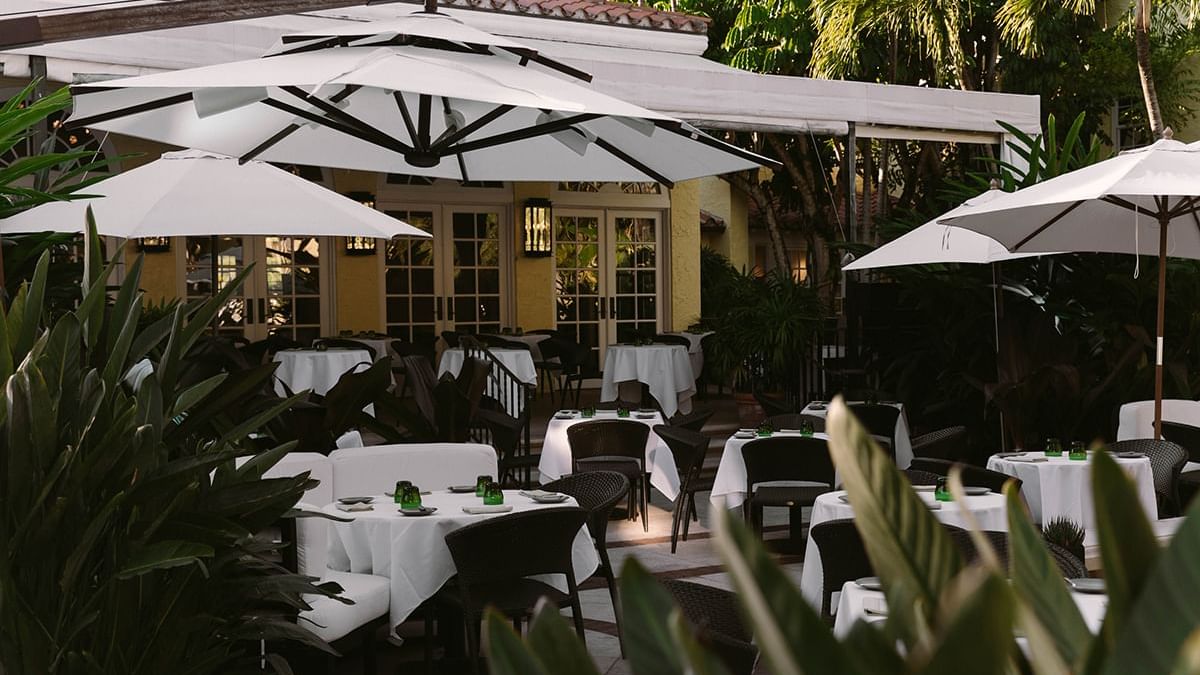 Dining Terrace
Flowing just outside off of the main dining room of Café Boulud Palm Beach lies the majestic dining terrace; Palm Beach's premier outdoor dining destination. Enjoy a light breeze and a view of the towering South Courtyard palm trees and fountains as you experience Chef Daniel Boulud's award winning cuisine. Or simply imbibe in a perfectly crafted cocktail in the elegant outdoor courtyard lounge and relax in the quintessentially luxurious Palm Beach atmosphere.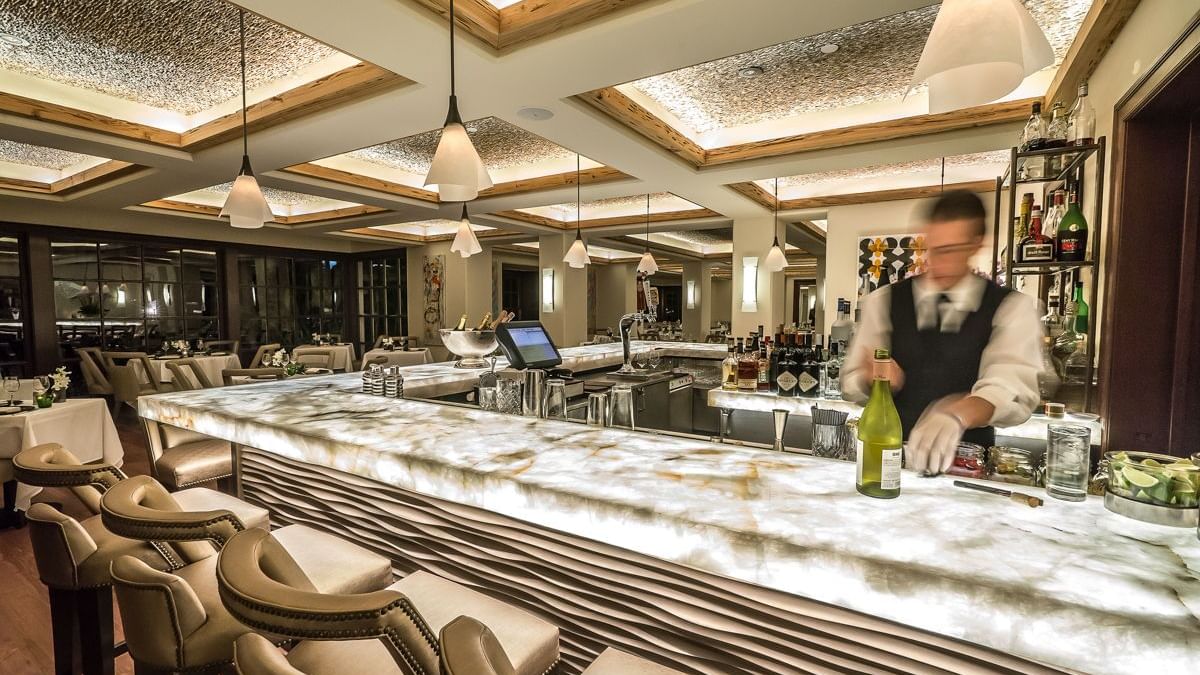 Boulud Bar
The place to see and be seen, the newly expanded bar at Café Boulud Palm Beach is dramatically backlit and casts a resplendent glow throughout the room. It is a must for cocktails before or after dinner, with an inventive new cocktail list and craft beers on tap, or to enjoy the crowd and scenery. Food is served at the bar throughout the day.
The Menu
Explore the exciting new menu of incredible modern French cuisine. Please call (561) 655-7740 if you are unable to read the menu.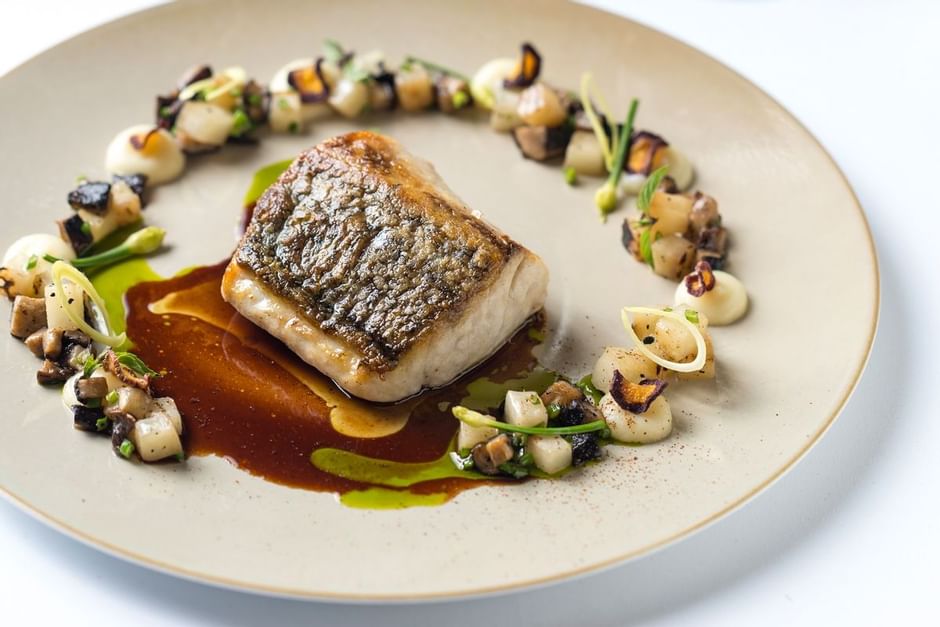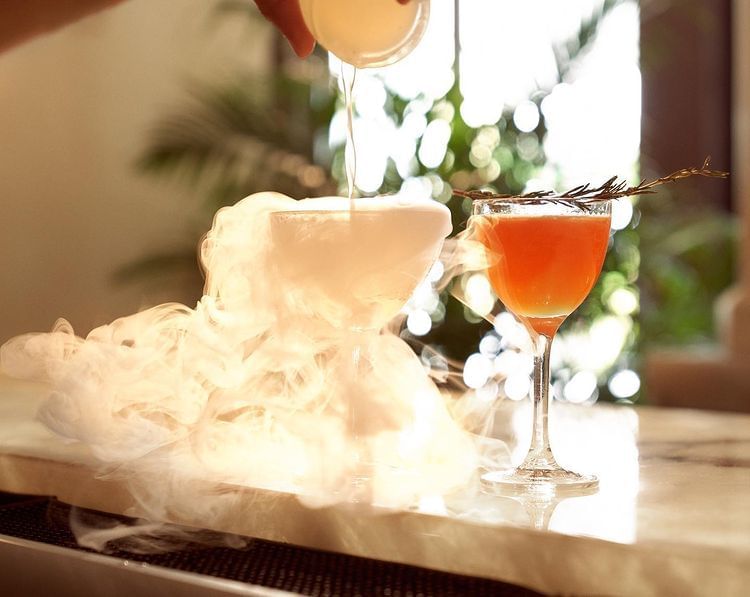 Chef Daniel Boulud
Since arriving in the U.S. in 1982, Daniel Boulud has become universally renowned for the contemporary appeal he adds to soulful cooking rooted in French tradition. Chef Boulud's culinary accolades include James Beard Foundation awards for "Outstanding Restaurant," "Outstanding Restaurateur," "Best Chef, New York City" and "Outstanding Chef of the Year." He has been named "Chef of the Year" by the Culinary Institute of America and Chevalier de la Légion d'Honneur by the French government. Restaurant DANIEL has been cited as "one of the ten best restaurants in the world" by the International Herald Tribune, has earned multiple Michelin stars and Wine Spectator's "Grand Award". In 2015 the World's 50 Best Restaurants awarded Boulud the Diners Club® Lifetime Achievement Award for his success as a restaurateur, businessman, and 'chef who is revered as one of the world's finest.'
@thebraziliancourt
Paradise Found